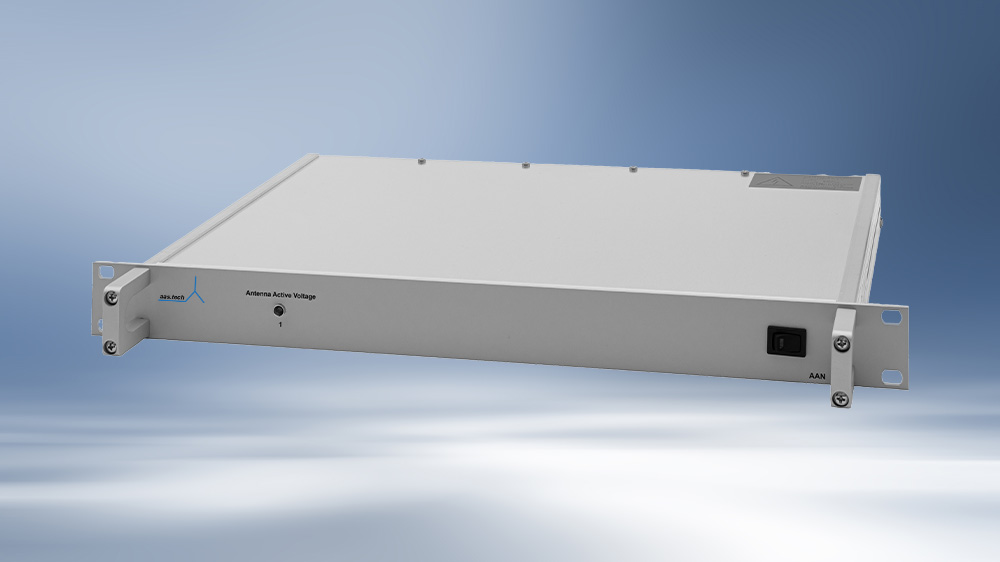 AAN 100 Series
The remote power supply AAN 100 series is a very flexible solution applicable for up to 4 active antennas to be supplied with a remote power feeding through the coaxial cable. Different types of active antennas are supported.
The modular design allows maximum flexibility to meet individual system requirements. Different types of active antennas are supported. This series can also be used to supply active antennas with different supply voltages from one unit.
The standard version supports active antennas requiring a remote power feeding with 39 Vdc.
The Remote Power Supply AAN 100 series is mainly applicable for the following active receiving antenna models
- STA 2.5 A/D/…
- STA 5 A/D/…
- STA 10 A/D/…
- STA 20 A/D/…
- HD 1 A
- HD 2 A
The AAN 100 series ideally extends the antenna distributor series AVS 2G series to support several connected active antennas.
The device is designed for integration into 19-inch racks requiring 1 HU rack space. Its small footprint allows for flexible integration into the application environment.
Customer requirements can be considered on request.
For further information download the product information or contact us at
aas.tech GmH & Co. KG
Gutenbergring 53
22848 Norderstedt
Germany

Tel. +49 40 8836 42 200
E-Mail This email address is being protected from spambots. You need JavaScript enabled to view it.
| | |
| --- | --- |
| Downloads |   |
| Product Information EN | |